Finding Relief from Dry Eyes
Dry eye is an eye condition that can occur when there are insufficient tears to lubricate and protect your eyes. And Canadian winters don't make dry eye any easier to avoid. The dry cold and environment can contribute to dry eye development, and the reliance on digital devices has made dry eye even more common.
We want to help you find relief from dry eye symptoms like gritty, blurry, or watery eyes through innovative treatment options like IPL therapy and TempSure ENVI technology. You don't have to deal with dry eyes alone—schedule your appointment today!
Book Appointment
Understanding Dry Eye
Dry eyes can occur when your eyes don't produce enough tears or those tears evaporate too quickly, causing your tear film to become unstable.
This instability can lead to inflammation and meibomian gland dysfunction (MGD). When MGD occurs, the small glands in your eyelids that produce the oily layer of tears become clogged and cause instability in the tear film.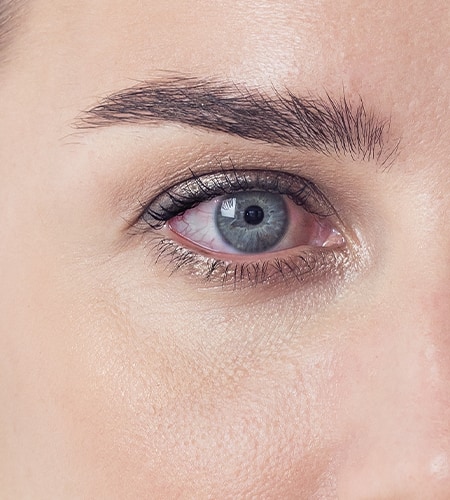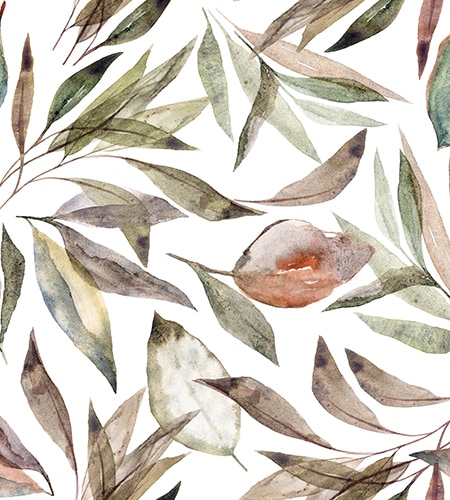 Take Our Complimentary Dry Eye Quiz
Your Dry Eye Exam
Your initial dry eye consultation will involve evaluating and getting to the bottom of your dry eye symptoms. We use the Firefly Slit Lamp Imaging System to analyze and diagnose dry eye symptoms and prepare a personalized treatment plan to help you find relief.
Our Dry Eye Treatments & Solutions
We offer various at-home treatments and in-clinic treatments that help our team address your dry eye symptoms.
IPL Therapy
Intense pulsed light (IPL) therapy is a treatment method that uses pulses of light to liquefy and release hardened oils that have clogged glands in the eyelids. IPL is a noninvasive treatment that focuses on the area below your eyes.
Our team uses Icon IPL Therapy to help balance the composition of your tears by targeting your meibomian glands with gentle pulses of light to stimulate them.
TempSure ENVI
TempSure ENVI for dry eye is a noninvasive treatment method featuring a gentle massage to soothe dry eye symptoms and produce new collagen. New collagen production can help with skin tightening and improving the appearance of both fine lines and wrinkles.
Bruder Mask
The Bruder mask is a moist heat eye compress that opens the oil glands in the eyelids. This mask is great for at-home use for dry eye relief. To use, simply microwave the mask for 20-25 seconds and then apply it to the eye area for 10 minutes. The Bruder mask is safe for frequent use, and it is also self-hydrating, washable, and reusable.
Artificial Tears
Artificial tears are over-the-counter eye drops you can use at home to help soothe mild cases of dry eyes. Low-viscosity artificial tears are watery and can provide quick relief. In comparison, high-viscosity artificial tears are gel-like and provide longer-lasting relief.
Prioritizing Your Eye Health
Our team takes all the necessary steps to help you find relief from the underlying cause of your dry eye symptoms. We will conduct thorough examinations to determine what type of treatment best suits your needs.
Contact us to schedule an appointment and find the right dry eye treatment for you.
Book Appointment
Visit Our Location
You can find us on the corner of Ferndale Drive South and Ardagh Road, with plenty of parking available in the parking lot out front.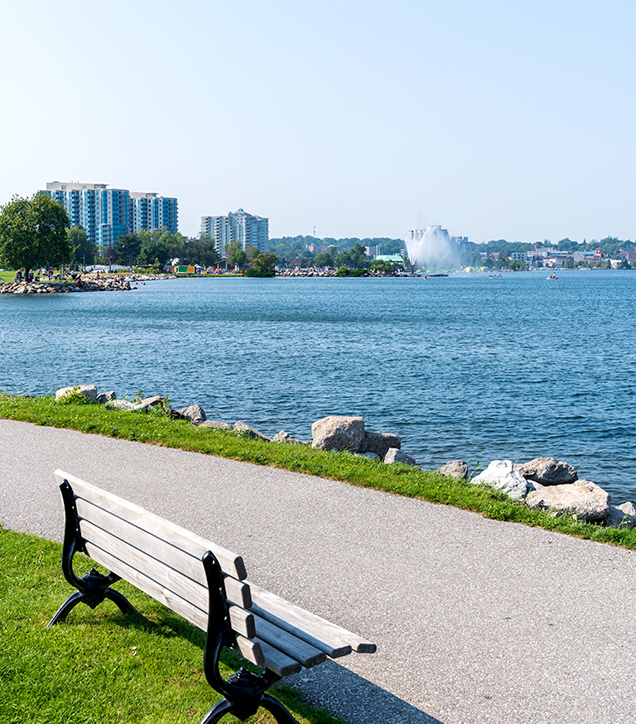 Our Address
225 Ferndale Drive South, Unit 6

Barrie

,

ON

L4N 6B9
Hours of Operation
Monday

:

9:00 AM

–

5:00 PM

Tuesday

:

9:00 AM

–

7:00 PM

Wednesday

:

9:00 AM

–

6:00 PM

Thursday

:

9:00 AM

–

7:00 PM

Friday

:

9:00 AM

–

4:00 PM

Saturday

:

Closed

Sunday

:

Closed
Book Appointment